daily bamboo exfoliant
daily bamboo exfoliant
(5 out of 5)
This daily exfoliating micro-scrub removes impurities, oil, makeup and dead skin cells leaving the skin clean and fresh with a more youthful glow. It helps increase skin cell turnover rate and resurfaces the skin to reduce the appearance of fine lines, wrinkles, pores, age spots, discolorations and acne scars.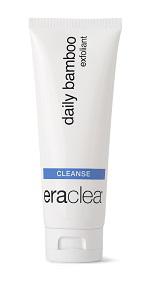 You'll never run out of your favorite products. You can choose this option during checkout.
More Information
Product Details
Benefits:
Contains the HylaFusion®, a clinically proven breakthrough hyaluronic acid complex, which leaves skin feeling fresh, smooth and hydrated with no greasy residue.
Exfoliating is an important step in any regimen
Removes dull flaky skin, evens skin tone and diminishes the look of fine lines to reveal radiance
Exfoliation also naturally improves the performance of eraclea

®

skin treatments by removing penetration-blocking dead skin cells
Anti-microbial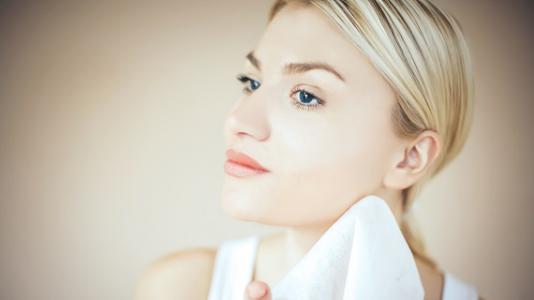 ---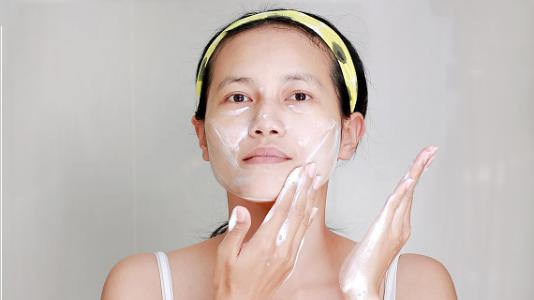 How to Use
Massage a quarter-size amount of product over wet or dry face after cleansing. Rinse thoroughly with warm water.
---
Ingredients
Ingredients:

Water, Bamboo exfoliant, Lactic acid, E-wax, Glycerin, Shea butter, HylaFusion®, Mango butter, Jojoba oil, Grapeseed oil, NaOH, Cucumber extract, Aloe barbadensis, Benzylalcohol-DA, Xanthan gum, Stearic acid, EDTA, Fragrance oil

Key Ingredients:

HylaFusion®- Composed of the patented, proprietary HylaSponges® and two different forms of hyaluronic acid molecules in carefully formulated ratios. The breakthrough HylaSponges® can hold 100 times their weight in water. This unique hyaluronic acid complex provides unusually long lasting and more penetrating hydration, which increases the effectiveness of the delivery of biologically active molecules, such as vitamin C, to the skin.
Bamboo -A renewable resource that gently removes surface toxins without harsh abrasives; anti-microbial

Lactic Acid - Excellent for exfoliating dead skin cells without skin irritation

Mango Butter - Emollient properties; wound healing

Shea Butter - Nourishes dry skin, moisturizes

Jojoba Oil – Anti-microbial and anti-oxidant properties; excellent for both oily and dry skin

Grapeseed Oil - Nourishing, non-oily; beneficial for dehydrated skin

Cucumber Extract - Anti-inflammatory and skin tightening properties

Aloe Barbadensis - Soothing, healing and helps encourage skin rejuvenation; anti- inflammatory and anti-aging benefits
Recommended Products
---
Customer Reviews
Overall Rating: (5 out of 5)

3 of 3 (100%) customers would recommend this to a friend
Write A Review
Rating: (5 out of 5)
Best exfoliant I have ever used
Posted April 30, 2020 by Lori Klaus from ,
This stuff is truly amazing and a little goes a long way. The granules are so fine that it seems to scrub away every single dead skin cell. It leaves my face so fresh feeling and I use it every day.
0 out of 0 people found this review helpful.
Was this review helpful to you?
Rating: (5 out of 5)
Smooth!
Posted February 03, 2014 by Alisha Evans from Lubbock, Texas
I really like this scrub! It does the job, but isn't too abrasive! I tend to use it every other day, but think I could totally do every day!
1 out of 1 people found this review helpful.
Was this review helpful to you?
Rating: (5 out of 5)
Baby's Booty!!!
Posted May 25, 2011 by Julie Clark from ,
This stuff is amazing. It will absolutely make your face feel as smooth as a baby's tush:)
2 out of 2 people found this review helpful.
Was this review helpful to you?
Sign up for our newsletter
Be the first to receive news and special offers