ever-moist lip balm
ever-moist lip balm
(5 out of 5)
A deeply hydrating lip treatment that helps repair dry, distressed lips while replenishing lost moisture. It is rich in emollients, to give lips a satiny-smooth look and feel, while shea butter, jojoba, and antioxidants condition and revitalize lips.
You'll never run out of your favorite products. You can choose this option during checkout.
More Information
Product Details
Keeps lips soft and healthy
Helps repair dry distressed lips
Replenishes lost moisture
Conditions and revitalizes lips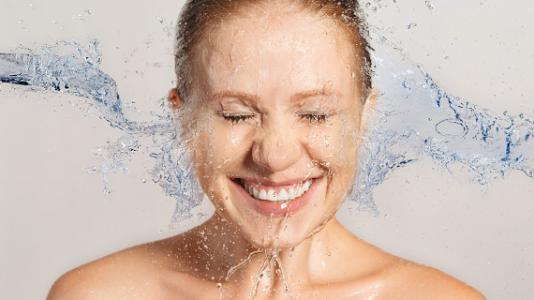 ---
How to Use
Apply as needed throughout the day. Leaves lips well hydrated and smooth.
---
Ingredients
Ingredients
Petrolatum, Hydrogenated polyisobutene, Jojoba esters, Beeswax, Helianthus annuus (Sunflower) seed oil, Theobroma Cacao (Cocoa) seed butter, Olea europaea (olive) oil, Hyaluronic acid, Ethylhexyl palmitate, Silica dimethyl silylate, Butyrospermum Parkii (Shea) butter, Simmondsia chinensis (Jojoba) seed oil, Tocopheryl acetate, Sodium hyaluronate, Ethylene/propylene/styrene Copolymer, Butylene/ethylene/styrene copolymer, Butylene glycol, Flavor
Key Ingredients:
HylaFusion®- Composed of the patented, proprietary HylaSponges® and two different forms of hyaluronic acid molecules in carefully formulated ratios. The breakthrough HylaSponges® can hold 100 times their weight in water. This unique hyaluronic acid complex provides unusually long lasting and more penetrating hydration, which increases the effectiveness of the delivery of biologically active molecules, such as vitamin C, to the skin.

Jojoba oil -From the seeds of the jojoba plant, jojoba oil has excellent moisturizing benefits. It helps restore elasticity and smoothness, enhancing the flexibility and suppleness of the skin. It also acts as an anti-microbial and anti-oxidant.

Hydrogenated polyisobutene - a lubricant that gives the lips a soft and smooth appearance.

Beeswax - protects lips from chapping and the harsh effects of dry air, wind, sun and cold; seals in moisture.

Helianthus annuus (sunflower) seed oil - is rich in oleic acids and contains a high content of Vitamins A, D, and E. The oil also contains lecithin and unsaturated fatty acids that nourish and condition the lips.

Theobroma cacao (cocoa) seed butter – helps restore elasticity to the skin.

Olea Europaea (olive) oil - smoothes and softens lips. It has excellent penetrating ability, antioxidants and anti-inflammatory benefits.

Butyrospermum parkii (shea) butter - nourishes and promotes healing.
Customer Reviews
Overall Rating: (5 out of 5)

3 of 3 (100%) customers would recommend this to a friend
Write A Review
Rating: (5 out of 5)
My Favorite
Posted July 20, 2018 by Tiffany Tsotsos from ,
I fell in love with this lip balm because it doesn't have a harsh scent or taste. It's ultra moisturizing without being greasy or messy, and I can wear it under my lipstick. My lips get dry from testing out lipstick and wiping it off for my blog, and this balm is my new best friend. I even like to wear it on no make days to give my lips a healthy and plump look.
0 out of 0 people found this review helpful.
Was this review helpful to you?
Rating: (5 out of 5)
Smells good too!
Posted February 03, 2014 by Alisha Evans from Lubbock, Texas
I LOVE this lip balm!! It feels nice, smells nice and does the job! I live in West Texas, and my lips usually chap and crack in the corners… not with this balm!
0 out of 0 people found this review helpful.
Was this review helpful to you?
Rating: (5 out of 5)
Best Lip Balm Ever!
Posted January 05, 2014 by Sarah Wilcox-Adelman from ,
I can't say enough about this lip balm! My daughter's lips are very sensitive and become chapped almost immediately in cold weather. We have tried petroleum-based lip balms but they have to be constantly applied and do not prevent the chapping or heal her already chapped lips. We started using the the Ever-moist Lip Balm and in 2 days her lips were healed! I apply it once in the morning and that protects her lips for the whole day. Great product!!
0 out of 0 people found this review helpful.
Was this review helpful to you?