intensive repair and protect serum/vitamin C
intensive repair and protect serum/vitamin C
(4 out of 5)
An intensive treatment for skin with signs of aging. HylaFusion® works synergistically with the antioxidant vitamin C, magnesium ascorbyl phosphate, to protect against cell damage, accelerate cell renewal, improve tone, texture, firmness and brightness, and guard against wrinkles.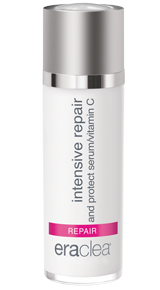 You'll never run out of your favorite products. You can choose this option during checkout.
More Information
Product Details
Benefits:
Contains HylaFusion®, a clinically proven breakthrough hyaluronic acid complex, which leaves skin feeling fresh, smooth and hydrated with no greasy residue.
Promotes cell renewal
Improves skin tone, texture and firmness
Antioxidant
Lightens and brightens complexion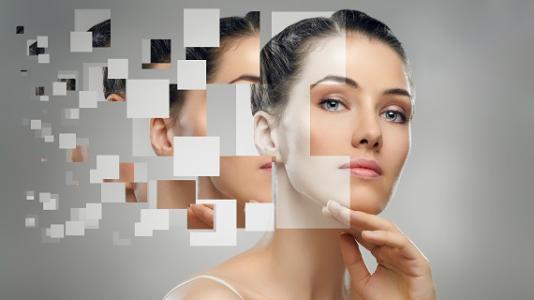 ---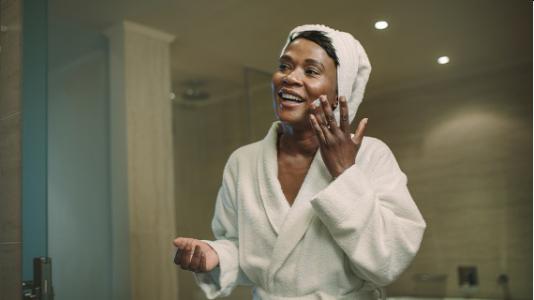 How to Use
After cleansing, apply 4-5 drops to a dry face, neck and chest. Follow with Intensive Hydrating Day Cream.
---
Ingredients
Ingredients:
Water, HylaFusion®, Vitamin C, Argireline, Glycerin, Citric acid, Tripeptide 5, Jojoba protein, Benzylalcohol-DHA, Aloe barbadensis, Xanthan gum, EDTA, Fragrance oil.

Key Ingredients:

HylaFusion®- Composed of the patented, proprietary HylaSponges® and two different forms of hyaluronic acid molecules in carefully formulated ratios. The breakthrough HylaSponges® can hold 100 times their weight in water. This unique hyaluronic acid complex provides unusually long lasting and more penetrating hydration, which increases the effectiveness of the delivery of biologically active molecules, such as vitamin C, to the skin.
Vitamin C- Magnesium ascorbyl phosphate is a water-soluble derivative of vitamin C, which is nonirritating and helps boost skin collagen synthesis; anti-oxidant.

Tripeptide 5 - Clinically proven to help reduce the type and aspect of wrinkles, accelerates new collagen production

Argireline - Clinically proven to help firm, tone and increase skin elasticity. Excellent for helping to reduce the appearance of wrinkles and expression lines

Aloe Barbadensis - Soothing, healing and helps encourage skin rejuvenation; anti- inflammatory and anti-aging benefits.
Recommended Products
---
Customer Reviews
Overall Rating: (4 out of 5)

4 of 5 (80%) customers would recommend this to a friend
Write A Review
Sign up for our newsletter
Be the first to receive news and special offers