vitamin A/retinol booster
vitamin A/retinol booster

(0 out of 5)
Increase the effectiveness of your skin care routine with eraclea's vitamin A/retinol booster. It utilizes a perfectly balanced blend of oils, extracts, and vitamin A to achieve long-lasting, revitalizing effects. Used alone or in combination with your favorite product, this formula promotes cell turnover and healthy skin renewal. Our vitamin A/retinol booster is formulated to minimize irritation commonly associated with the use of retinol creams, rendering it good for all skin types.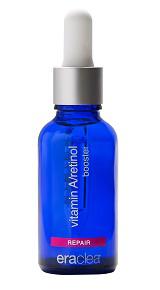 You'll never run out of your favorite products. You can choose this option during checkout.
More Information
Product Details
Benefits
Visibly improves skin's firmness and texture
Helps reduce the appearance of fine lines wrinkles
Promotes cell turnover and healthy skin renewal
Protects, revitalizes, detoxifies, and soothes the skin
Helps brighten and even-out skin tone, improving skin discolorations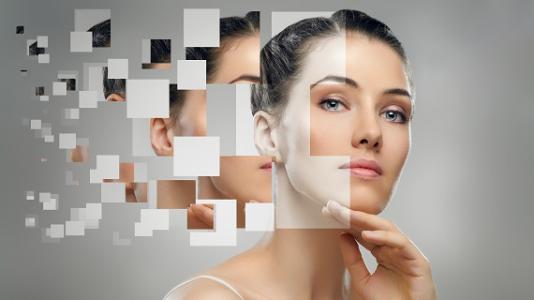 ---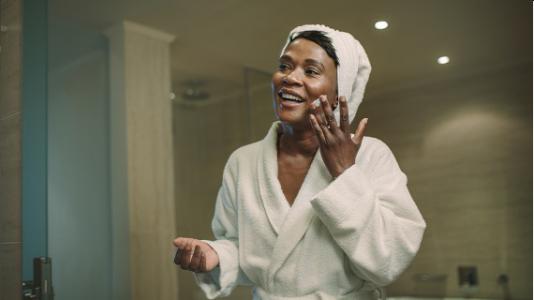 How to Use
Apply to clean, dry face, neck, and chest in the evening. Use alone or with your favorite product. During the day, use perfectionist 4-in-1 cream with SPF 30, as this product may increase sensitivity to the sun.
---
Ingredients
Caprylic/Capric triglyceride, Helianthus annuus (sunflower) seed oil, Brassica oleracea italica (broccoli) seed oil, Daucus carota sativa (carrot) seed oil, Retinol, Sorbitan trioleate, Hyaluronic acid, Zinc hylauronic acid, Lithospermum erythrorhizon root extract, Apium graveolens (celery) seed extract, Linum usitatissimum (linseed) seed extract, Cucurbita pepo (pumpkin) seed oil, Tocopherol
Key Ingredients:
Vitamin A/Retinol – One of the most effective ingredients to counteract skin aging and improve the appearance of UV-damaged skin. It increases enzyme activity and normalizes keratinization, which improves and normalizes the cell renewal process.
Helianthus Annuus (Sunflower) Seed Oil - Rich in nutrients such as calcium, iron, magnesium, zinc and vitamins A, K and E, being very high in vitamin E, it acts as an emollient to trap moisture and keep skin well hydrated. It is a source for beta-carotene, which is converted to vitamin A with benefits of protection from sun damage and free radicals.
Brassica Oleracea Italica (Broccoli) Seed Oil - Broccoli seed oil is high in the skin-soothing fatty acids Omega 6 and 9. These nutrients deliver intense hydration without clogging pores, and calms irritated, stressed skin. It also contains Vitamin C and works to accelerate skin cell turnover for a more radiant complexion.
Apium Graveolens (Celery) Seed Extract - Rich in calcium, manganese, and iron and a powerful antioxidant that works to fight free radicals.
HylaFusion® - This unique hyaluronic acid complex provides unusually long-lasting hydration and deliver key ingredients to the skin's deeper layers, thus increasing their effectiveness and benefits.
Customer Reviews
Overall Rating: (0 out of 5)

0 of 0 (0%) customers would recommend this to a friend
Write A Review