vitamin C/15 advanced booster
vitamin C/15 advanced booster

(0 out of 5)
Discover the look of renewed radiance with an ultra-concentrated blend of anti-aging ingredients proven to help protect the skin from environmental damage while improving the visible signs of aging and reducing the appearance of stubborn skin discolorations. This unique daily-use formula contains high levels of stabilized ascorbic acid at 15% in combination with Tranexamic acid, making this potent product extremely effective.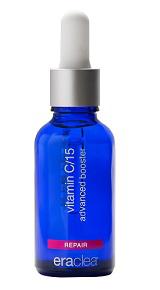 You'll never run out of your favorite products. You can choose this option during checkout.
More Information
Product Details
Benefits:
Promotes accelerate cell renewal.
Provides advanced protection against free radicals.
Helps brighten skin tone, improve firmness and minimize stubborn skin discolorations.
Improves visible signs of aging such as the appearance of fine lines and wrinkles.
---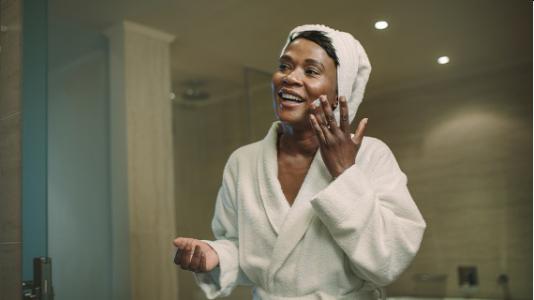 How to Use
How to Use:
In the morning after cleansing, apply to a dry face, neck, and chest. May be used on the back of the hands.
Complete your regimen with the perfectionist 4-in-1 cream with SPF 30. When used together, antioxidants and a broad-spectrum sunscreen provide the most complete protection against visible aging caused by environmental aggressors.
---
Ingredients
Water, Propanediol, Ascorbic acid, Glycerin, Pentylene glycol, Allantoin, Sodium phytate, Astaxanthin, Rice protein concentrate, Curcumin, Azelaic acid, Tranexamic acid, Hyaluronic acid, Zinc hylauronic acid, Magnesium ascorbyl phosphate, Xanthan gum, Caprylyl glycol, Hexylene glycol, Phenoxyethanol, Ethylhexylglycerin, Citric acid
Key Ingredients
Ascorbic acid (15%) – this highly potent form of pure vitamin C provides powerful antioxidant benefits and helps neutralize free radicals, while providing visible anti-aging benefits.
Tranexamic acid - Helps minimize skin discoloration and stubborn brown patches without irritation or sensitivity. It is known specifically for reducing the appearance of melasma.
Magnesium ascorbyl phosphate - A potent antioxidant that helps boost collagen synthesis in the skin. this non-irritating form inhibits production of melanin while lightening the appearance of age spots.
Azelaic acid - It helps the skin renew itself more quickly and therefore reduces pimple and blackhead formation. It also helps to kill the bacteria that cause acne and rosacea. Topical Azelaic acid is used to treat acne and rosacea.
Allantoin - An active soothing, healing agent used to stimulate cellular activity, as well as to promote cell regeneration. It works against the signs of aging that are caused by poorly functioning cell metabolism.
HylaFusion® - This unique hyaluronic acid complex provides unusually long-lasting hydration and deliver key ingredients to the skin's deeper layers, thus increasing their effectiveness and benefits.
Recommended Products
---
Customer Reviews
Overall Rating: (0 out of 5)

0 of 0 (0%) customers would recommend this to a friend
Write A Review
Sign up for our newsletter
Be the first to receive news and special offers